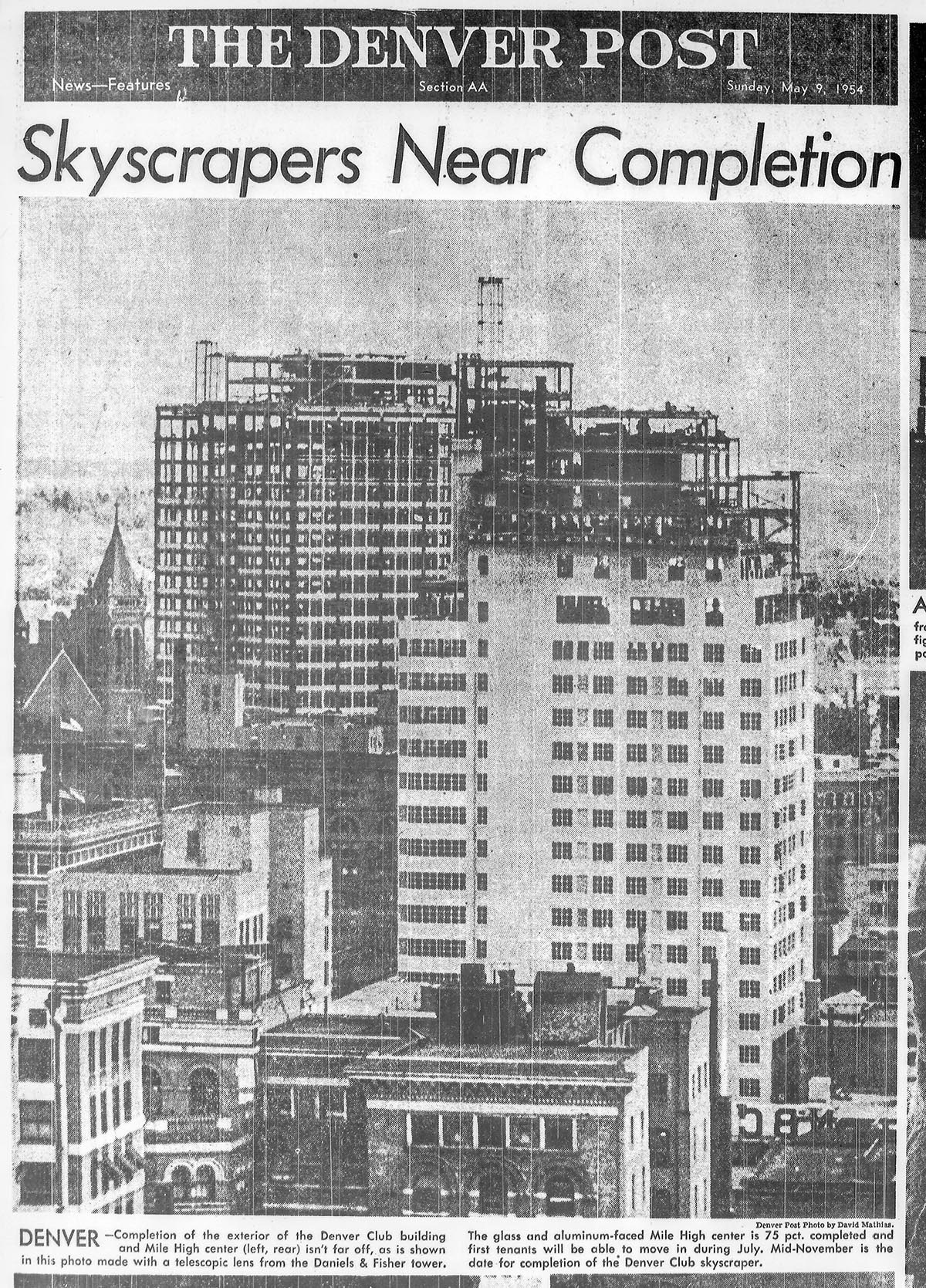 Constructed in 1954, the DC building is recognized as one Denver's architectural landmarks, an iconic example of international style and modern design. DC was one of Denver's first three skyscrapers and the first office tower built after World War II, making it Denver's first modern high-rise.
Built on the site of the original mansion of the private and exclusive Denver Club organization, which still occupies two floors of the building, the historic building is still meeting modern needs.
Today the DC Building offers historic and architecturally significant place for Denver's top businesses and it offers a unique downtown office with top-tier amenities. From the bowling alley and lounge, reserved for tenant-use only, to the fitness center, onsite delicatessen, bike storage and more. The DC building sits in a neighborhood that offers ease of transportation, shopping, hotels, dining, and entertainment just steps away. Whether you want casual dining or an upscale dinner, it's all right here.